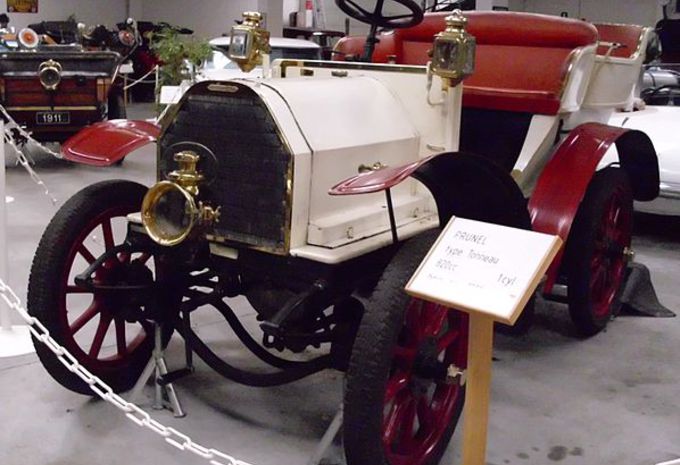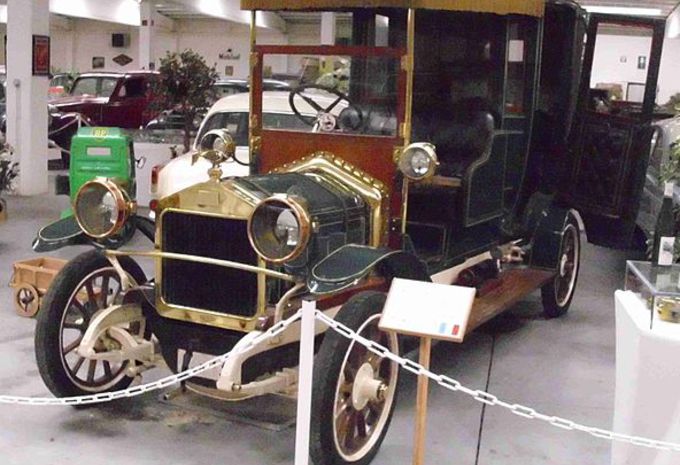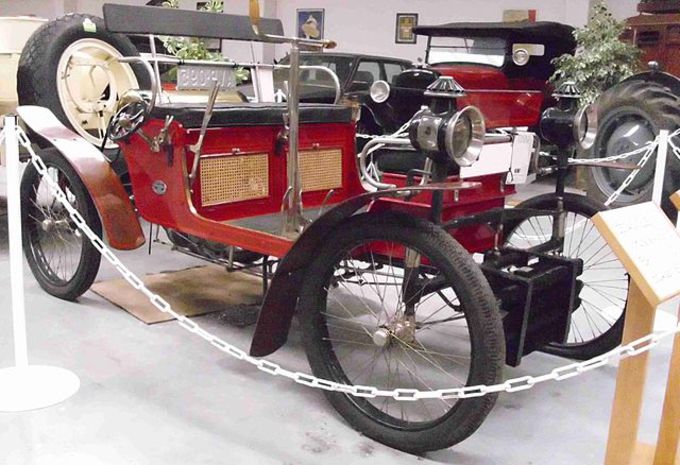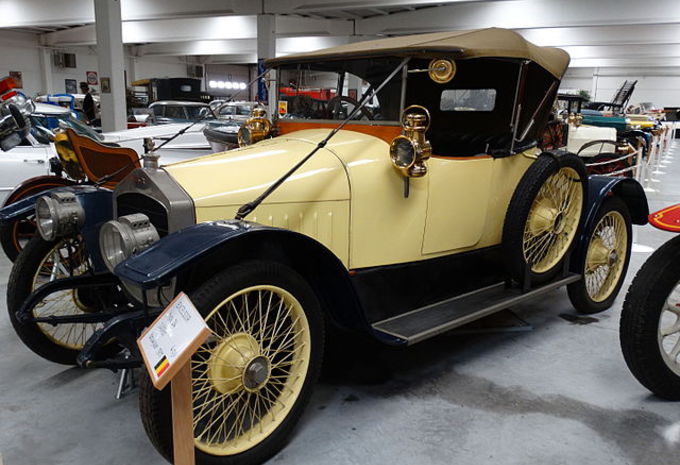 The Vintage car Museum Bossaert, situated along the old road to the sea, the N8 between Ypres and Veurne. We find there are some surprising cars, motorcycles and military vehicles.
Between Veurne and Ieper on the N8, collects the Vintage car Museum Bossaert in Lo-Reninge 95 vintage cars and 20 vintage motorcycles from 1899 to the 70s, including some of Belgian origin. You can also add a few military vehicles to discover, as well as advertising posters of yesteryear and old radios and tv's. A small museum on the way to the sea that is worth a detour. You can also get something to drink.
Main pieces
Decauville 1899
Prunel Tonneau from 1901, built in France in Puteaux, but the company is originally from Liege, and the bodywork is Antwerp.
Excelsior D4 of 1911
Fawcett Flyer of 1918, with its six-cylinder engine of 15.500 cc
FN type 1300 of 1924
Minerva 1930
NSU-Fiat 1936
Imperia 1937
BMW 327 1939
BMW 203, 1953
Maico 1957
Chevrolet Corvette 1963
Range Rover of Bertin Cois and Guy Moerenhout Paris-Dakar 1987
Key dates
1960: creation of the museum
Plenty of not-communicated to visitors in 2015
Practical info
Oldtimer Museum Bossaert is open on Monday from 13.30 to 18.15, Tuesday to Friday from 13.00-18.15 and Saturdays from 10: 30 to 17.15. Closed on Sunday and public holidays.
Rates: 8 euros/adult – 3,5 euro/child under 12 years of age.
Address: N8 Ieper-Veurne, Tempelare 12 – 8647 Reninge. Free parking.
Official website Vintage car Museum Bossaert.
>>> Back to the Museums of the Benelux