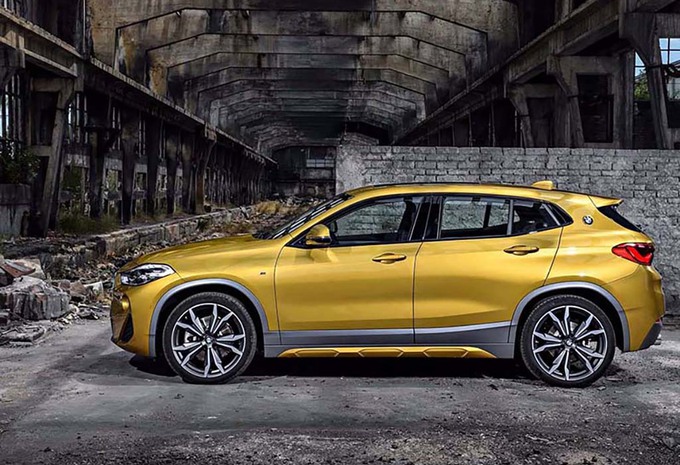 1 photo
Overview :
BMW's new compact SUV-coupe is shown at the salon of Brussels, and will receive immediately a price tag pinned.
The X2 is basically an 'adding' of the X1. In comparison with the last is the roof with 7 inches cut. The model is on show at the salon of Brussels, but is there still hidden. The first days of the show, he sits in a backroom where only a few privileged to access it. Only on January 15, the walls are removed so that each salonbezoeker the X2 with his own eyes can admire. The reason for that strategy is that BMW is the newcomer first in the world want to reveal the salon of Detroit, that it was only on January 15, opens its doors. Therefore, it must be BMW's Belgian importer is still just as mean, all we get already the price tag. He is slightly more expensive than the X1 where it is derived:
BMW X2 sDrive 20i (front-wheel drive, 192 hp) : 38.400 €
BMW X2 xDrive 20i (4×4, 192 hp) : 40.450 €
BMW X2 xDrive 20d (4×4, 190 ps) : 41.800 €
BMW X2 xDrive 25d : (4×4, 231 hp) : 47.200 €
At the launch we will have the right on only 3 engines. Later, however, there are other versions: the 18i (three-cylinder with 140 horsepower, front-wheel drive) and 18d (150 hp, front – or all-wheel drive). And undoubtedly there are also a plug-in hybrid variant with the technique of the 2-Series Active Tourer 225xe.