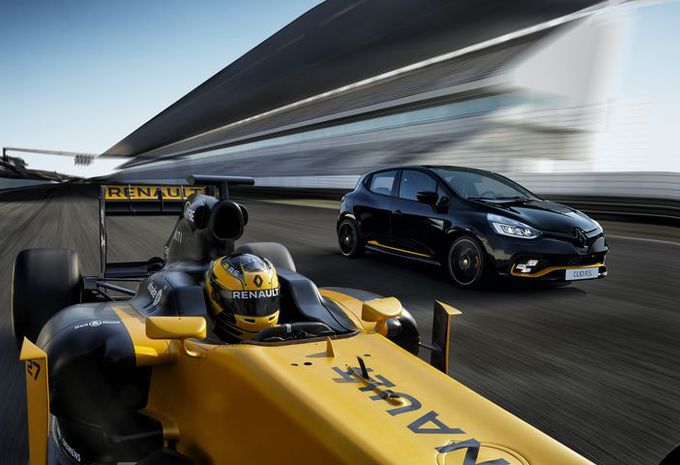 10 photos
Overview :
Renault brings a limited series of Clio R. S.: R. S. 18. That is inspired by the Formula 1, and winks to the future single-seater of the Renault Sport Formula One Team.
The Renault Clio R. S. 18 is a limited series based on the Clio R. S. 220 EDC Trophy. The 220 hp and 280 Nm strong sporting city is full of references to the racing and get a firmer chassis and a black body with yellow striping. This Sirius yellow is applied to the wheel rims and the valances. On the doors R. S. 18-logos, and on the roof is a striping with double grey diamond and a new R. S. logo. All those accents allude to the future F1 car of the Renault team
Cockpit
The aggressive style of the bodywork is complemented with a standard Akrapovic exhaust with a spicy tone. The bestuurderspost get a steering wheel, control levers and leather and alcantara with R. S. logo on a red background. Which color we see on the edges of the louvers with their carbonlook. The deurdrempels get a serial number and a logo. He is still in the first half of this year in production.