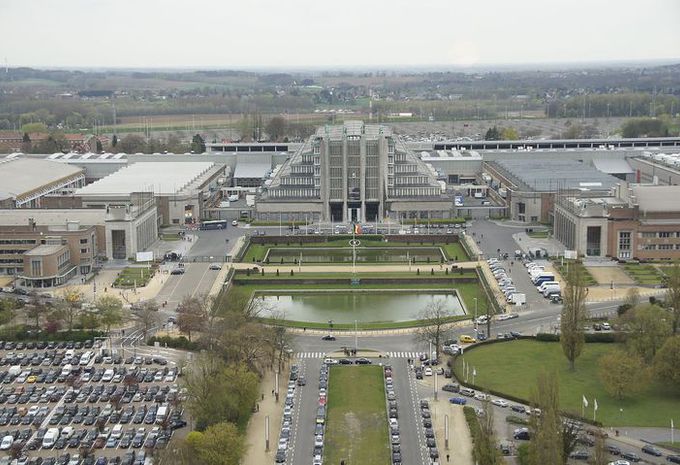 2 photos
Overview :
Car park C is the most simple solution is to find a spot. All the more so because work is made of a better mobility around the parking lot. There is also a specific car park for deelwagens.
With 10,000 places and a direct access to the Ring road (exit 7a and 8) is Car park C is the ideal solution for those who come to the motor show will. There are other opportunities around the city center, with car parks A, B, and T along the Empress avenue impératrice charlotte, parking E along the Madridlaan and M on the place de belgique. For all those car parks you have to pay, but there are also free solutions for deelwagens and car-poolers.
Rates
Car park C is heraangelegd to the usual traffic jams around closing time. Parking costs 5 euro and there are numerous places for disabled persons near the control zone for the main entrance. The other entrance is located in front of expo hall 3, near the metro station. Car parks A, B, E, M, and T cost 6 euros. Caution: some of these car parks have a part that is reserved for exhibitors, organization, or pers.
Carpoolers park for free
Who during the weekend (13, 14, 20 and 21 January) carpoolt, free parking on Car park C. You must have at least 4 on board and sit in advance on a voucher for download on the website show.be. Coyote has a autodeelplatform set up specially for the salon. When large crowds (for example, during the late night) the action can still be expanded, but only at the car parks of the Trademarkt or the King baudouin stadium. You you have to on the spot inform. Caution: the carpoolactie does not apply to the other car parks.
Parking reserved to deelwagens
Users of the autodeeldiensten Drive Now, Ubeeqo, Scooty and the Zen Car to get reserved parking spaces in front of expo hall 3 near the south entrance (side of the Atomium). The number of places is limited and the car park is closed on Sunday 21 January. Motorcyclists finally, their two-wheeler free use of the indoor car park A, next to Palace 1, along Empress avenue impératrice charlotte.