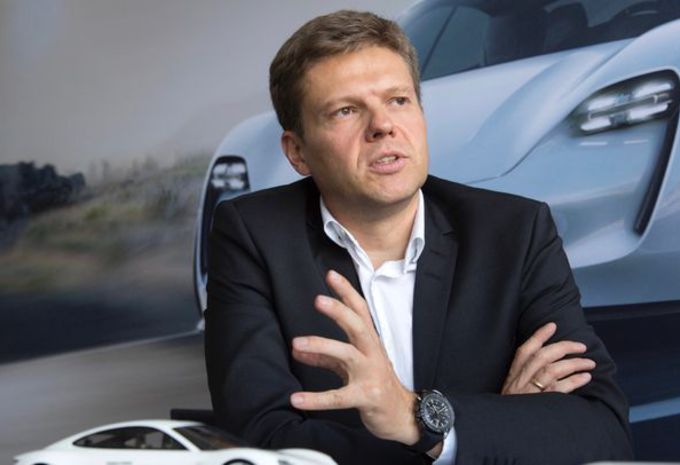 1 photo
Overview :
In Geneva, we had a conversation with Stefan Weckbach, the person responsible for the electrical program at Porsche. So we could us an idea of the quiet revolution that is underway.
Mr. Weckbach, what is the next decisive step in the field of battery technology? What can we expect and when?
"The technology has, over the past 10 years, a sensitive progress. The next big step, which we of lithium-ion to a new technology, around 2025. Meanwhile, we have the lithium-iontechnologie continue to evolve."
"An electric Porsche should be quick to load"
But by then the competition all have made progress. How does Porsche stand out?
"Our goal, and that is the always have been, to the car with the most dynamic driving behaviour of its segment to offer. An electric Porsche should not only be fast, he must also be fast loading. With our 800-Volt technology, you can in less than 20 minutes for 400 miles of range to recover."
In the case of electric cars, it is the immediately available torque and therefore the performance. But that's true for all electric cars. How would Porsche then make a difference?
"We want performance that can be repeated. You have several times one after the other from 0 to 100 km/h acceleration, and not only that. We are talking about the performance on the track, the acceleration in longitudinal and also in transverse direction, about lap times, a guaranteed top speed and so on. That means that the chassis and the brakes have to perform."
"Batteries with a solid electrolyte"
You referred earlier to new technology for the batteries. What is that, and what can we expect in terms of range, charging time, cost,…?
"It is still difficult to get all exact figures on to to stick. But the step that follows on from the lithium-ion battery is that batteries with a solid electrolyte, a promising technology in terms of energy density. Today I don't know yet whether they will be ready in 2020, in 2025 or whenever. Therefore, we need the next five to ten years, with emphasis on lithium-ion."
"Dieselgate has sped up this process"
Do you think that Porsche is so heavily on electricity would have used if there is no Dieselgate had been?
"Hmmm… If you go to the timing looks, the answer is clear. Dieselgate has erupted in the autumn of 2015. At that time we were already at the Mission E to the work, and we had the green light received from the Board for a launch in december. And at Porsche, we are already 10 years with electrification in progress. I suppose that answers your question. But it may well be that Dieselgate the process has accelerated, though."
Do you think that in the future more electrical cars will be able to sell than cars with a combustion engine?
"Yes, absolutely. That is not science fiction. But when, I know that, to be honest. That does of course not mean that our atmospheric and drukgevoede engines specify for some of our models, don't worry."
You can see the full interview can be read in AutoGids 1002 march 28, 2018.