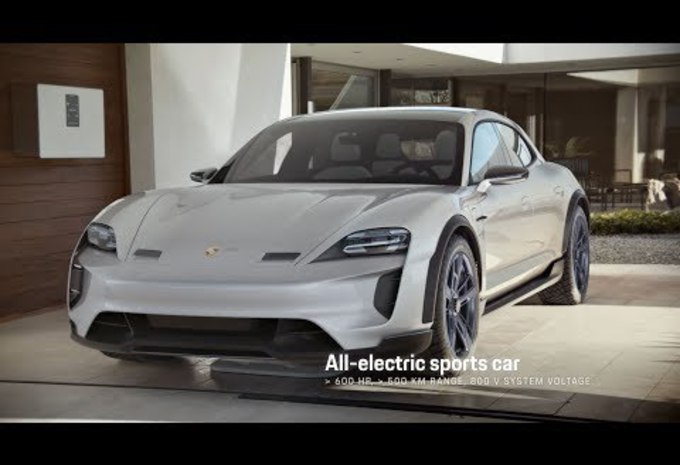 1 photo
1 video
Overview :
Read the article
View the photo gallery
Porsche has made a movie about the concept of Mission E Cross Turismo. It's called "everything you need to know" and shows the technical and connected solutions of the electric "CUV".
The Geneva-unveiled Porsche Mission E Cross Turismo is now also in a film to discover. The SUV, which name, however, rejects it and prefer a CUV (Crossover Utility Vehicle), let call it, is powered by two synchronous motors with permanent magnet. The combined power is above the 600 hp (440 kW). That makes him strong enough for a sprint from 0 to 100 km/h in 3.5 seconds and 0 to 200 km/h in 12 seconds. A super quick charger, can he 400 km of range 'refueling' in just 15 minutes.